DIARY OF A MADman...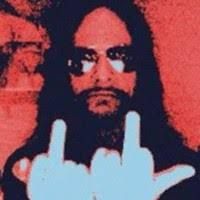 WHO IS MARK AFTER DARK?
"The Man That Hates Everything Except The Real Thing"!
 Mark After Dark has been a Rock and Roll and Music Enthusiast since his earliest childhood. From sneaking into AC/DC and Charlie Daniels concerts when he was a pre-teen, to waking up with Ted Brown on WNEW AM, or walking to school with great DJ's like Dave Herman on WPLJ FM, and Scott Muni on WNEW FM, Mark would be rocking his Walkman. Leaving home at an early age, to pursue life on the road with various bands, his time as a musician gave him the opportunity to tour all over the country, and meet and perform with many who have since gone on to rise through the ranks of the music industry. Mark After Dark made some of his finest discoveries in little-known clubs, discovering band's such as: Nashville Pussy, Queene V, The Donnas, and many more. Mark's passion for music and his ability to forge alliances with the heroes of Rock and Roll have won him interviews and friendships around the music world. His controversial and brash style has earned him the honor of being compared to classic Creem Magazine's Lester Bangs. In 1996, the first incarnation of the Mark After Dark Show was born on two of New Yorks' better known cable channels. Running late-night on Fridays, it has become a part of the New York Rock scene, garnering many loyal fans. It was rated as one of the top cable shows in 1999, by Timeout magazine. Mark has been a devoted music fan for over 40 years, and continues on, until this very day.
MARK AFTER DARK after 24 years...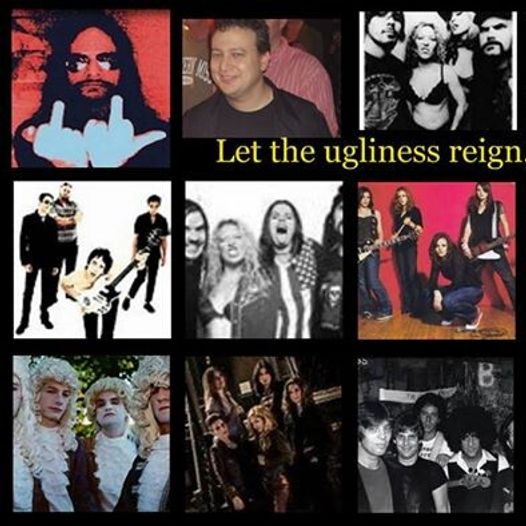 Happy Anniversary!
January 1, 2021: As I wind down the first day of 2021, I am reminded of Mark After Dark's 24th anniversary. It's been a ride! Even when I was told to walk away, I chose to stay. It all started back in mid-1996 when I went to see this band called The Prissteens. They opened up for Nashville Pussy at The Continental. I think that was one of the first Nashville Pussy shows I saw. The next time they came to town was maybe two to three months later. I met Blaine outside and started talking to him about how much I loved his band. Then, we started hanging out, talking about music, and trading up on concert videos.
Then, about a month or so later, I met Greg Deutsch at one of their shows. He was impressed that I knew so much about these bands and said I was this total music guy. Greg is the one that suggested I start a cable show. I thought about it for a few weeks and didn't really want to do it. I went to work as I usually did, but the thoughts were still on my mind… I'll never forget that day. Michael and I were walking down the street in The Village, talking about doing the cable show. Also, during this time, I ran into Tracy Almazan Hightop, drummer of The Wives/pre guitarist of Helldorado and Jane Lee Hooker, and told her, "We're planning on starting this cable show." She was like, "Oh, cool." So, in late 96, I talked to Michael about the show and then met up with Bill Johnson, who also played a pivotal role at those early Nashville Pussy gigs. I mentioned it to him, and he said, "Oh, I want to be part of that." The whole Team, now, consisted of Michael, Greg, Bill, and me. I remember Greg doing these cheesy computer-generated intro credits for the show every fucking week! Looking back on it, it brings back great memories.
While getting ready for the cable show production, I bought my first video camera at The Whiz, when I lived in Bensonhurst, Brooklyn. The first episode was a split episode that featured a band called Jack Black and Nashville Pussy. On Friday night, the show premiered Saturday mornings at 12:30 AM, January 3, into the 4th, 1997. This was the only time I used the split episode method because I hadn't thought of the show's format yet. While it's fun to look back on, the cable show was absolutely no fun to do. While producing the cable show, I kept trying not to do it. This disenchantment with cable TV led me into radio. Since 2008, I lost a lot making the Mark After Dark Show, including my ultimate sidekick Mike G. I think he'd be thrilled that we continued if he were alive today. This weekend also marks our second anniversary at TURN UP YOUR RADIO/Radio World Tour. I am truly thankful to my current and greatest crew... the Mind-blowing and Magnificent Laura Reynolds, and my Secret Weapon Andrew Berger. Thank you!
Laura: I think the radio show is your calling...