Upcoming Episode: Roots of Rock N' Roll...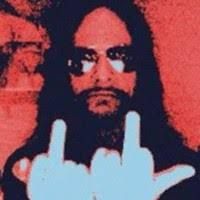 Per usual, I want to thank my Team, the Unstoppable Laura Reynolds, and my Right-Hand Man, Andrew Berger, for their continued hard work. Today's episode, Roots of Rock and Roll. In the many years since popular music began, few individuals have made as deep a mark on music as the late, great Buddy Holly.
The idea was that some of the top names in Rock 'n Roll music would travel across the Midwest, performing epic concerts together. It was a once-in-a-lifetime event for anyone who could get their hands on tickets. Instead, everything came crashing down. The Tour, which began in Milwaukee, Wisconsin, on January 23, 1959, turned into a nightmare…  Less than half an hour later, shortly after 12:55 AM, on February 3, 1959, Buddy Holly, Richie Valens and J.P. Richardson along with the pilot were killed when the plane violently crashed into a rural Iowa cornfield...
0:00/1:00:15

0:00/1:04:12

0:00/42:16
The Tragic Death Of Buddy Holly...
BY ERIC MEISFJORD/UPDATED: DEC. 16, 2020 11:37 AM EST 
It's one of those great "What If?" stories of American pop music. A winter "dance party" tour by bus through the Midwest in the depths of winter in 1959 featured a powerhouse lineup: 17-year-old Ritchie Valens, with hits "La Bamba" and "Donna" to his credit; Jiles (J.P.) Richardson, 28, "The Big Bopper," who'd scored with "Chantilly Lace" and "White Lightning"; and Charles Hardin Holley, 22, better known as Buddy Holly, with a string of hits like "Peggy Sue" and "That'll Be the Day" and a backup band that included Waylon Jennings on bass. As Biography tells the story, the tour dates hadn't been organized very well — too much distance between gigs — and the bus itself was both unheated and unreliable. Holly's drummer had to be hospitalized for frostbite. 
Holly decided to charter a plane to get himself and his remaining bandmates from Clear Lake, Iowa, to the next date in Moorhead, North Dakota. Jennings agreed to let Richardson take his place on the plane; The Big Bopper had a case of the flu and was doubly miserable riding on the rickety bus. Valens flipped a coin with Holly's guitar player, Tommy Allsup, and won — sort of. The plane, a Beech Bonanza, was piloted by 21-year-old Roger Peterson. They took off just before 1 a.m. on February 3, 1959, and only minutes later crashed into a field. Why?  *Read More: https://www.grunge.com/199966/the-tragic-death-of-buddy-holly/?utm_campaign=clip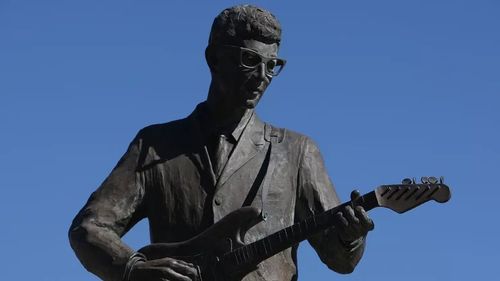 The Tragic Death Of The Big Bopper...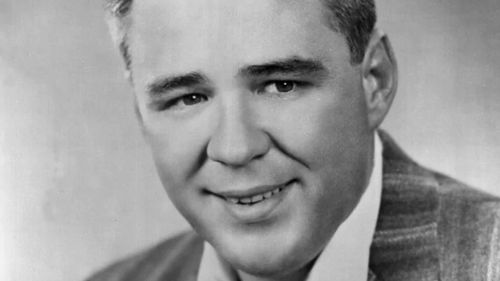 BY ERIC MEISFJORD/UPDATED: JUNE 21, 2021 11:17 AM EST 
When the story of "The Day the Music Died" (thank you, Don McLean) gets told, J.P. Richardson is usually a supporting player at best, a distant third to Buddy Holly and Ritchie Valens. Richardson was performing and recording as "The Big Bopper," and had a solid hit, "Chantilly Lace," under his own name. J.P. (Jape) — Jiles Perry Richardson Jr., per Iowa Rock and Roll — had been working his way up in the music field since high school, where he was a member of the choir, reports the Port Arthur, Texas, News. He started out spinning records in college, dropped out to work full time, got drafted, and returned to Beaumont, Texas, where his persona as The Big Bopper was born — one of his radio characters... *Read More: https://www.grunge.com/220846/the-tragic-death-of-the-big-bopper/?utm_campaign=clip
How a coin toss cost this pioneering Hispanic musician his life on 'The Day the Music Died'...
It is one of the most famous songs recorded, depicting one of the most famous tragedies in music history. Musician Don McLean became a legend for his song "American Pie," which largely referred to a plane crash in 1959 that killed three of the brightest and most popular young stars in rock and roll, and had the famous lyrics "The Day the Music Died." 
When many look back at that crash, they think of it simply as "the crash that killed Buddy Holly," given his rising fame at the time and his everlasting impact. 
But the crash also tragically cut short the lives of J.P. Richardson, and one of the biggest pioneering Hispanic musical artists of all time, Ritchie Valens. 
Just 17 years old -- and eight months into his recording career at the time of his death -- Valens was a pioneer of Chicano rock, a genre featuring singers of Mexican descent who combined rock and roll with sounds and rhythms from Mexico. *Read the full story at:https://www.ksat.com/features/2021/10/06/how-a-coin-toss-cost-this-pioneering-hispanic-musician-his-life-on-the-day-the-music-died/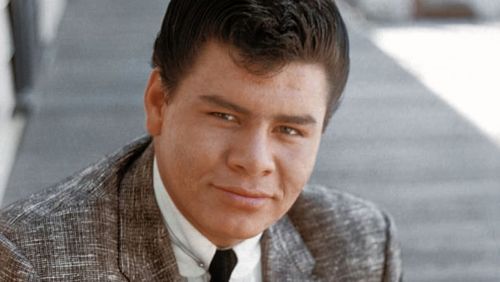 "As late as the early '50s, jazz was still, for the most part, a genuinely popular music, a utilitarian, song-based idiom to which ordinary people could dance if they felt like it. "